Salute to Service 2021
Arizona State University's Salute to Service Week honors the men and women who serve in our country's military and those individuals giving back to others in their own communities.
As part of its program, ASU's Office of University Affairs hosted a panel discussion on November 5, 2021, with distinguished Arizona Military Leaders at Memorial Union on Tempe Campus. Titled "Great Power Competition: Russia and China", the all-star panel spoke to a group of about 100 people on countering national security threats, the future of the U.S. Military, and more.
Read more about it on ASU Now and watch the recordings below: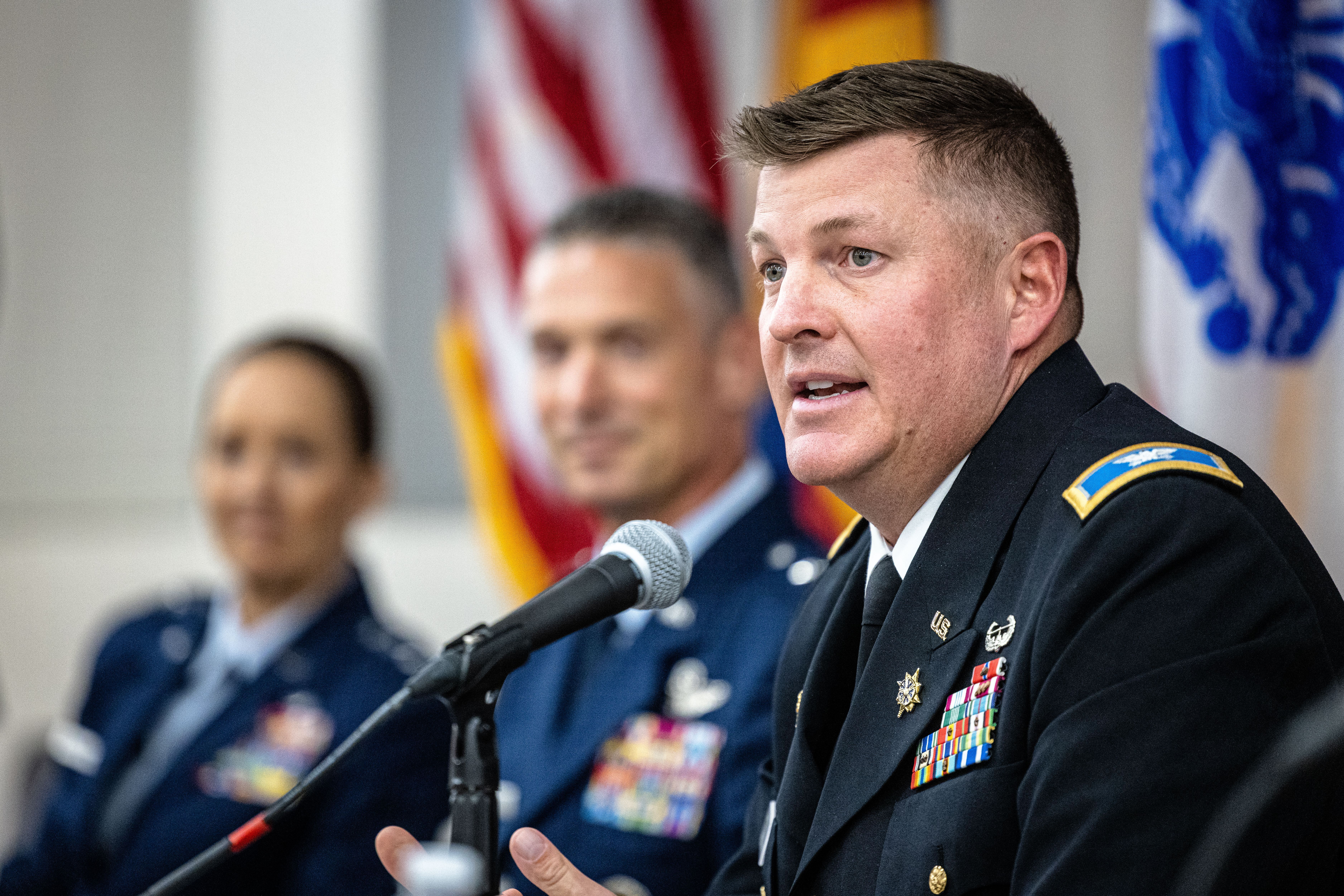 Panel 1: Information Warfare and America's Persistent Security Challenges
Moderator: Dr. Patrick Kenney, Dean, The College of Liberal Arts and Sciences Foundation Professor, School of Politics and Global Studies
Panelists:
Maj Gen Kerry Muehlenbeck, Arizona Adjutant General

Brig Gen Gregory Kreuder, Commanding General, Luke AFB

COL Jarrod Moreland, Commander, Headquarters U.S. Army Garrison, Fort Huachuca

Col Charles Dudik, Commander, Marine Corps Air Station Yuma

Col Lea Calderwood, Commander, 355th Medical Group, Davis-Monthan AFB
Panel 2: Why We Serve
Moderator: Dr. Cynthia Lietz, Interim Dean, Watts College of Public Service and Community Solutions and President's Professor, School of Social Work
Panelists:
CSM Fidel Zamora, State Command Sergeant Major, Arizona Army National Guard

CMSgt Daniel Weimer, Command Chief, 56th Fighter Wing, Luke AFB

CSM James Prasse, Command Sergeant Major, Headquarters U.S. Army Garrison, Ft. Huachuca

SgtMaj Jason Davey, Sergeant Major, Marine Corps Air Station Yuma

CMSgt Jorge Gonzalez, Senior Enlisted Manager, 612th Air Operations Center, 12th Air Force, Davis-Monthan, AFB