ASU Washington Diplomatic Roundtable
The ASU Washington Diplomatic Roundtable is a quarterly event hosted by ASU Ambassador-in-Residence, Michael C. Polt, and the university's Leadership, Diplomacy and National Security Lab, connecting ASU with the Washington foreign affairs community.
Past Roundtables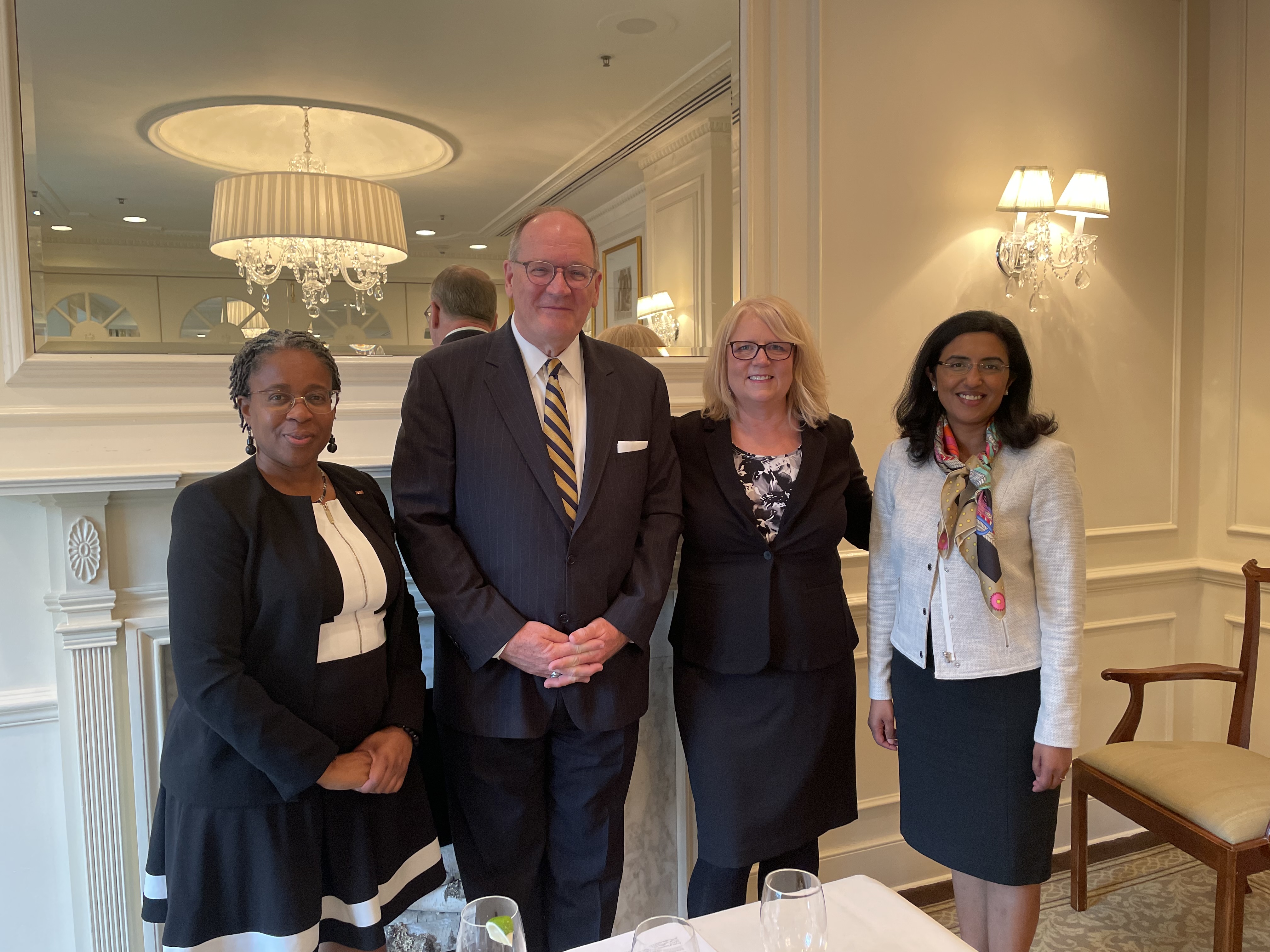 The Powerful Future of Higher Education: Redesigning Universities around the Globe
April 5, 2022
Co-Hosted by ASU's Ambassador-in-Residence Michael C. Polt, and UDI's Managing Director and Vice Chair Dr. Minu Ipe, this roundtable opened an exciting new round of higher education opportunities through the United States' largest and most innovative public research university.
American Diplomacy Project - Phase II
2022
The Phase II project team, in collaboration with the Una Chapman Cox Foundation and ASU, is assembling detailed blueprints for four critical areas of Foreign Service reform.

Under the Co-Chairmanship of Ambassadors Marc Grossman and Marcie Ries, the Project is headed by Executive Director, Ambassador Charles Ray. Ambassadors Grossman and Ries were co-authors of the Phase I report, A Foreign Service for the 21st Century, which was sponsored by the Harvard Kennedy School's Belfer Center and also in collaboration with the Cox Foundation.